FLOOR STANDING AIR COOLED SPLIT TYPE CONDITIONERS
These floor standing room air conditioners (free blow) are designed for household appliance and small office including fan coil model PFF with condensing unit model HSJ, HJK, PV and PC.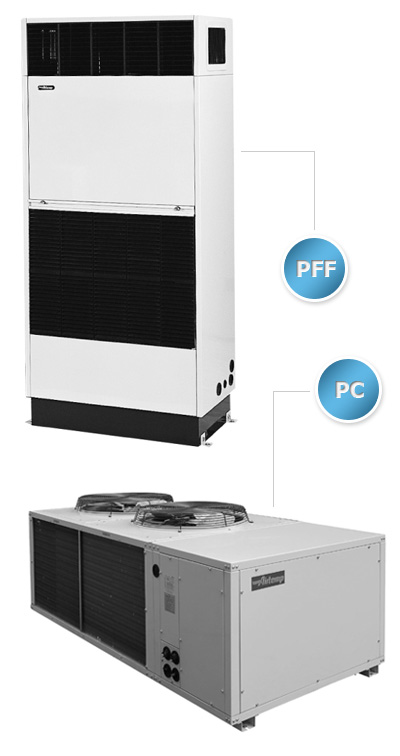 FEATURES
CONDENSING UNIT
Hermetic sealed scroll compressor.
Magnetic contactor.
Service valve, filter drier.
High and low pressure switch N2 holding charge.
OPTIONAL COMPONENTS
CONDENSING UNIT
Liquid and discharge valve.
FAN COIL UNIT
Permanent and washable air filter.
Evaporator coil is plate fin bonded with plain or inner groove copper tubes.
Blower are direct driven by PSC motor.
Thermostatic expansion valve / Flow Control.
Wired remote controller.
SPECIFICATIONS