HORIZONTAL / VERTICAL WATER COOLED SINGLE PACKAGED AIR CONDITIONERS
These water cooled single packaged air conditioners offers the wide range of residential and commercial application. Low static duct is allowable.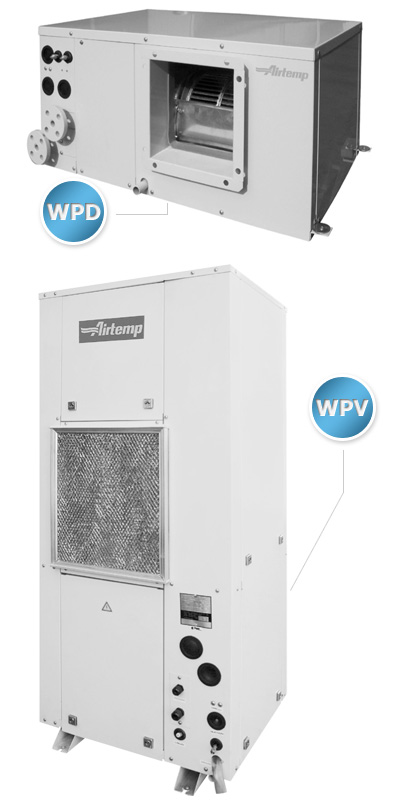 FEATURES
Hermetic sealed rotary or scroll compressor.
Compressor and motor overload protectors.
High and low pressure switch.
Filter drier.
Ducted horizontal discharge.
Permanent and washable air filter.
Double inlet centrifugal fan.
Three speeds PSC motor.
Wired electronic remote control.
Capillary tube.
Factory test run and fully charged with R-22.
Threaded connection.
OPTIONAL COMPONENTS
Heat pump.
Electric heater.
Wireless remote controller.
High static unit.
R407c, 410a.
Flanged connection.
SPECIFICATIONS